java-developement Jobs in islamabad 2017 - RIGHTJOBS.PK
Search results - 3 Vacancies found for "java-developement"
RIGHTJOBS.PK is Online Jobs platform, which provides new opportunities to job seekers. Job seekers can search latest java-developement Jobs in islamabad according to their Educational Qualification, Experience and Preferences.
VAN TIBOLLI Corp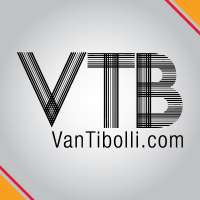 Islamabad, Pakistan
Job Description
Development of Web Applications following the software development cycle.
Work with product management department to design requirements.
Visualize, create and build innovative websites & products.
Maintain, edit, improve existing websites & products.
Experience implementing software solutions that utilize REST and/or Web Services, JSON and XML support.
Experience using Eclipse and using Atlassian environment: JIRA, Confluence, Bamboo, etc
Willingness to perform on support and debugging functions.
Ability to troubleshoot issues and present solution options.
Ability to implement high quality code.
Strong understanding of web application performance & security concerns.
Update job knowledge by studying state-of-the-art development tools, programming techniques, and computing equipment.
Must be able to design and maintain complex solutions involving high performance and data volume.
Confers with users; studies the systems flow, data usage, and work processes; investigates problem areas.
Performs quality tests before releasing builds for quality assessment.
Supports and develops software engineers by providing advice, and coaching.
Required Qualification & Experience:
Minimum Bachelor's Degree in Computer Science or Software Engineering.
Minimum 6-8 years of hands on experience with Java development and Spring Framework.
Good verbal and written technical communication skills.
Must be a team player and self-starter.
Ability to meet timelines.
Passion for technology.
Understanding of software-as-a-service industry.
Proficiency in the following skills and technologies is mandatory:
Java EE including (Web Services, REST, JPA).
Database (SQL server/Oracle/MySQL/MongoDB/Cassandra)
Spring, Hibernate
JSP, XML, JQuery
SOA, EDA, and Design patterns.
Javascript (ReactJS, AngularJS), HTML5, CSS3
Cloud computing architecting
Linux
DevOps
Required Skills
java developement, Java EE, jquery, springframework, xml
VAN TIBOLLI Corp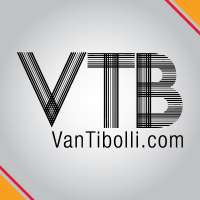 Islamabad, Pakistan
Sr. Software Engineer JAVA
PKR. 80000 - 200000/Month
Job Description
We are looking for Sr. Software Engineer JAVA.
Requirements:
Proven hands-on Software Development experience
Proven working experience in Java development
Hands on experience in designing and developing applications using Java EE platforms
Object Oriented analysis and design using common design patterns.
Profound insight of Java and JEE internals (Classloading, Memory Management, Transaction management etc)
Excellent knowledge of Relational Databases, SQL and ORM technologies (JPA2, Hibernate)
Experience in the Spring Framework
Experience as a Sun Certified Java Developer
Experience in developing web applications using at least one popular web framework (JSF, Wicket, GWT, Spring MVC)
Experience with test-driven development
Required Skills
css, Html, java developement, javascript, php, software engineering
WebSolutionsPlus

Islamabad, Pakistan
Job Description
We are looking for a Junior Web Developer.
Requirements:
A solid understanding of how web applications work including security, session management, and best development practices
Adequate knowledge of relational database systems, Object Oriented Programming and web application development
Hands-on experience with network diagnostics, network analytics tools
Basic knowledge of Search Engine Optimization process
Aggressive problem diagnosis and creative problem solving skills
Required Skills
css, Html, java script, web designing, web developement