j2ee Jobs in islamabad 2017 - RIGHTJOBS.PK
Search results - 1 Vacancies found for "j2ee"
RIGHTJOBS.PK is Online Jobs platform, which provides new opportunities to job seekers. Job seekers can search latest j2ee Jobs in islamabad according to their Educational Qualification, Experience and Preferences.
VAN TIBOLLI Corp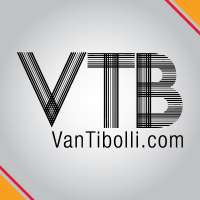 Islamabad, Pakistan
Job Description
Van Tibolli (VTB) is an international developer of award winning professional hair care products like GKhair and Tibolli, distributed in over 65 countries worldwide. VTB represents a powerhouse of unique, smart and first-in class beauty solutions, providing all women the opportunity to feel beautiful.
VTB has an international staff of over 60, conducting business in 10 languages across 5 continents. At VTB we are committed to providing quality through our products. We believe investing in extensive research and development to ensure innovative formulas that are rigorously tested to produce unparalleled results. Our promise to you is to always create outstanding solutions for every woman's individual beauty needs.
VTB Software development team is responsible for working closely on the management & development of various websites, frameworks and software's related to its business operations.
Responsibilities include:
Work with product management department to design requirements
Visualize, create and build innovative websites & products
Maintain, edit, improve existing websites & products
Experience implementing software solutions that utilize REST and/or Web Services, JSON and XML support
Experience using Eclipse and using Atlassian environment: JIRA, Confluence, Bamboo, etc
Willingness to perform on support and debugging functions
Ability to troubleshoot issues and present solution options
Ability to implement high quality code
Ability to maintain existing software as well as develop new software
Other tasks assigned by the Team lead
Requirements: Qualifications, Experience and Skills
Minimum Bachelor's Degree in Computer Science or Software Engineering.
Hands on experience with Java development and Spring Framework
Clear written and oral communications - must speak English fluently
Must be a team player and self-starter
Must be willing to work on Eastern Time-zone
Skills required;
Java and OO Analysis and Design experience
Data modeling experience
Java, OO Analysis and design experience
Programming Languages:
Java, Spring, JSP, TSF, MySQL, XHTML, XML, JQuery, OWL
Servers / Platforms:
JBOSS, Web Services, Web Logic, Tom Cat etc.
Required Skills
j2ee, jquery, mysql, springframework, xhtml