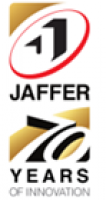 Islamabad
Pakistan
Posted Date: 13 Mar 2019
Expiry Date: 13 Jun 2019
Basic Information
Total Positions

1

Experience:

5-7 Years

Job Type

fulltime

Travel Required:

Not Specified

Minimum Education:

Mba

Salary Range:

Confidential

Gender:

Male

Max Age Limit:

25-38 Years
REQUIRED SKILLS
cross selling, customer relationship, distribution, sales management, Sales Planning, team management
JOB DESCRIPTION
JAFFER BUSINESS SYSTEMS PRIVATE LIMITED
We are looking for Regional Manager
Purpose:
Setup and develop team for lubricant business. To develop, manage and grow customers in the industrial sectors through face to face selling and strong negotiating skills, to deliver agreed margins and volumes. Develop Customer Value Proposition in line with Jaffer's strategy, utilizing cross business synergies, tactical pricing, cross sell and up sell while actively spending time for hunting to increase current customer portfolio with new key accounts.
To build up strong relationships with key decision makers in own customer portfolio together with target prospects. Develop account plans and business strategies to achieve sustainable growth, along with high customer satisfaction. In addition, the Distribution Sales Manager will be expected to contribute to our growth aspirations through significant focus on understanding customer needs and crafting value propositions that deliver superior value to the customers.
Having an in-depth knowledge of the key competitors and customers, their value chains, to understand their strengths and weaknesses thereby exploiting opportunities arising from these.
Leading a team of account manager, sales leads and technical leads, motivating individuals and support to deliver volume targets. Recruitment, motivation & retention of distribution sales force driven through company HR policy to deliver sustainable performance and aspired growth. Coaching,Training and capability development of distribution team.
Accountabilities:
HSSE : Ensuring 100% HSSE compliance at Distribution office, warehouses and vehicle infrastructure
Business Ethics & Code of Conduct: Ensuring 100% compliance to JBL business ethics & code of conduct, compliance to selling in own domain and consequence management against violators. Religiously follow and implement the instructions regarding attire, outfit, attitude and punctuality to maintain the JBL image in the market
Target: Selling JBL's Customer Value Propositions to designated segments (textile, general manufacturing, Power etc.) through a highly skilled & motivated sales force. Taking 100% ownership (agreeing, monitoring and achieving) of brand wise volume targets given by JBL with specific focus on premium & range selling
Ownership and management of financials (P&L and ROI)
Marketing Implementation: To come up with competitive price offerings and plan marketing events like industry seminars, etc.
Customer Relationship Management: Establishing Customer Relationships across multiple functions (procurement, supply chain, technical, finance, etc.)
Systems & Procedures: Providing system and procedures required for managing the business and operations.
Forecasting and Stock Management: Managing the look ahead plan on monthly basis along with warehouse/stock management.
Recovery: Credit recovery from the customers. Ensuring the Days Sales Outstanding (DSO) targets are not burst.
Pipeline Management: Maintaining the updated pipeline and converting the existing pipeline opportunities into sales.
Capability Development: Develop the business plan for improving the capability of management processes and team skills.
Experience & Skills:
5 to 7 years of relevant experience
Leadership Skills
Team Management
Operations Management
Selling & Negotiations
Understanding Customer Value Proposition
Key Account Management
Commercial & Economic Acumen
Education:
Graduate degree from a recognized university (MBA or a degree in Finance preferred. Engineering degree would be a plus)
0
40 hours per week
Manufacturing
5-7 Years
fulltime
Mba
25-38 Years
We are looking for Regional Manager

Purpose:

Setup and develop team for lubricant business. To develop, manage and grow customers in the industrial sectors through face to face selling and strong negotiating skills, to deliver agreed margins and volumes. Develop Customer Value Proposition in line with Jaffer's strategy, utilizing cross business synergies, tactical pricing, cross sell and up sell while actively spending time for hunting to increase current customer portfolio with new key accounts.
To build up strong relationships with key decision makers in own customer portfolio together with target prospects. Develop account plans and business strategies to achieve sustainable growth, along with high customer satisfaction. In addition, the Distribution Sales Manager will be expected to contribute to our growth aspirations through significant focus on understanding customer needs and crafting value propositions that deliver superior value to the customers.
Having an in-depth knowledge of the key competitors and customers, their value chains, to understand their strengths and weaknesses thereby exploiting opportunities arising from these.
Leading a team of account manager, sales leads and technical leads, motivating individuals and support to deliver volume targets. Recruitment, motivation & retention of distribution sales force driven through company HR policy to deliver sustainable performance and aspired growth. Coaching,Training and capability development of distribution team.

Accountabilities:

HSSE : Ensuring 100% HSSE compliance at Distribution office, warehouses and vehicle infrastructure
Business Ethics & Code of Conduct: Ensuring 100% compliance to JBL business ethics & code of conduct, compliance to selling in own domain and consequence management against violators. Religiously follow and implement the instructions regarding attire, outfit, attitude and punctuality to maintain the JBL image in the market
Target: Selling JBL's Customer Value Propositions to designated segments (textile, general manufacturing, Power etc.) through a highly skilled & motivated sales force. Taking 100% ownership (agreeing, monitoring and achieving) of brand wise volume targets given by JBL with specific focus on premium & range selling
Ownership and management of financials (P&L and ROI)
Marketing Implementation: To come up with competitive price offerings and plan marketing events like industry seminars, etc.
Customer Relationship Management: Establishing Customer Relationships across multiple functions (procurement, supply chain, technical, finance, etc.)
Systems & Procedures: Providing system and procedures required for managing the business and operations.
Forecasting and Stock Management: Managing the look ahead plan on monthly basis along with warehouse/stock management.
Recovery: Credit recovery from the customers. Ensuring the Days Sales Outstanding (DSO) targets are not burst.
Pipeline Management: Maintaining the updated pipeline and converting the existing pipeline opportunities into sales.
Capability Development: Develop the business plan for improving the capability of management processes and team skills.

Experience & Skills:

5 to 7 years of relevant experience
Leadership Skills
Team Management
Operations Management
Selling & Negotiations
Understanding Customer Value Proposition
Key Account Management
Commercial & Economic Acumen

Education:

Graduate degree from a recognized university (MBA or a degree in Finance preferred. Engineering degree would be a plus)