Customer Care Jobs in islamabad Pakistan
Search results - 3 Vacancies found for "client-services-&-customer-support"
Customer Care Services can be defined as the services offered to the customers before, during and after purchasing or using goods, services or products. Good customer care services in accordance with clients' expectations, leave a positive image of yours on client/customers' mind. That results "Satisfied Customers". On the other hand bad customer services can produce, negative image, complaints, and bad reviews. From past a few years, customer care/Customer support department in Pakistan has been flourished immensely. Organizations have flourished a separate department in order to facilitate their client and customer for support. This department normally works 24 hours 7 days a week depending upon the nature of business. Customer care jobs in islamabad Pakistan are one of the easiest ways to earn money if you do not have any higher education certificate but positive personality and good communication skills.
Touchstone Communications

Islamabad, Pakistan
Spanish Speaking Customer Services
Job Description
We are looking for a Spanish Speaking Customer Services.
Requirements:
Strong phone contact handling skills and active listening
Familiarity with CRM systems and practices
Customer orientation and ability to adapt/respond to different types of characters
Excellent communication and presentation skills
Required Skills
client services & customer support, customer care, proficiency in spanish
Techaccess Pakistan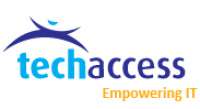 Islamabad, Karachi, Lahore, Pakistan
Customer Support Engineer
Job Description
We are looking for a Customer Support Engineer.
Maintaining software applications, operating systems and regular maintenance.
Managing assigned projects and program components to deliver services in accordance with established objectives.
System Administration of Oracle,IBM & Huawei Systems (entry level or mid range)
Linux and Solaris operating system certified
Installing and configuring hardware and different software products as per project requirement
To provide/deliver training's to corporate clients
Must be ready and willing to commit to continuous education, certification and self-improvement
Requirements:
Hands-on experience with Windows/Linux/Mac OS environments
Good understanding of computer systems, mobile devices and other tech products
Ability to diagnose and troubleshoot basic technical issues
Familiarity with remote desktop applications and help desk software (eg. Zendesk)
Excellent problem-solving and communication skills
Ability to provide step-by-step technical help, both written and verbal
Required Skills
client services & customer support, customer care, customer support, linux administration
Pacsquare Technologies

Islamabad, Pakistan
Job Description
We are looking for a Online Sales Agent.
Requirements:
Familiarity with BRM and CRM practices along with ability to build productive business professional relationships
Highly motivated and target driven with a proven track record in sales
Excellent selling, communication and negotiation skills
Prioritizing, time management and organizational skills
Ability to create and deliver presentations tailored to the audience needs
Required Skills
client services & customer support, sales and marketing
Customer Care Jobs in islamabad Pakistan
Although there is the list of skills you should have for customer care jobs, but most essentials are Patience, Attentiveness, Clear Communication Skills, Knowledge about the Product (Goods, Services), Time Management, Ability to Satisfy Customer, Negotiation Skills, Willing to learn and Work Under-Pressure. Good Customer care Services includes building a good relationship with the customer, with this positive, friendly and helpful impression on the customer will result in the higher promotion of your business by the words of your "Happy Customers" (Satisfied ones). They will keep purchasing goods and will recommend as well to their friends and acquaintances.
Vital Customer Care Jobs in islamabad Pakistan
RightJobs.Pk is Pakistan fastest growing online job platform that enlists a huge list customer care jobs in islamabad Pakistan from both public and private sectors.  They keep on updating their jobs post on a daily basis. RightJobs.Pk provides equal opportunities for the employer and job seekers, you can post vacancies and apply for acquiring jobs simultaneously without paying a single penny.  Let's have a look of customer care jobs in islamabad Pakistan one by one.
Call Center Customer Care Jobs in islamabad Pakistan
Call Center Customer Care Jobs in islamabad Pakistan is one of the most common customer care jobs. You can work in a virtual call center from your home or you can work inside a call center. Irrespective of your work locations, call center agents are responsible for answering phone calls and email inquiries from customers. Call center customer care jobs normally include various job responsibilities depending upon the jobs' nature. However, it's normally Includes Responding Customer Calls, Handling Customer's Issues, Facilitating Email Inquiries and Making Appointments etc. these jobs are usually given to the people depending upon their expertise, because of the fact that it is important to locate the problem before offering its solution. Call center customer care jobs in islamabad Pakistan usually includes Asset managers, Client Service Representatives, RSR (Response Services Representatives), TSR (Technical Support Representatives), Contact Center Representatives and AM (Account Managers).
Accountant Customer Care Jobs in islamabad Pakistan
The employee to Accountant customer care jobs are normally responsible for offering solutions to problems related to the accountancy (Accounts' Department). There are various problems regarding cash or invoice payments aspects that need guidance to be handled like Miscalculations in cash flow, balance sheet problems and etc. Depending upon the culture of the various organizations provide various customer care support jobs for the assistance of their valuable customers and clients. Accountant customer care agents usually guide customer about function related to account department, invoices, Bills, Orders procedures and other issues.  Accountant customer care supporter jobs normally publicized in Pakistan as, Customer Relationship Specialist, Account Specialist, Account Service or Management Specialist, Sales Specialist, Account Management Coordinator, (Name of function) Services Associate, Customer Interaction Management Specialist, Corporate Coordinator, and Sale Coordinator.
Telecommunication Customer Support Jobs in islamabad Pakistan
Customer Care Support Jobs in telecommunication sector normally guide and help customers over the phone. It is being noticed that most of the telecom organizations and other telecommunication network companies   offer customer support and different assistance guidelines about services to their clients over phones. It's not about-about the assistance of organizations procedures and products, in fact, they have to provide basic support to the clients. Basic Telecommunication customer support jobs include the solid communication skills over the phone and ability to juggle in various jobs tasks rapidly. Customer care jobs in islamabad Pakistan under the umbrella of telecommunication are being advertised as Customer Care Executive, Customer Service Professional, Customer Account Manager, Customer Service Executive, Tele-business Professional, Tele-care Executive, Tele-business Executive, Customer Account Director, Customer Liaison Officer, Customer Care Coordinator, Customer Consultant, Tele-care Professional and much more.
Technical Customer Support Jobs in islamabad Pakistan
Technical support is usually provided for all kinds of Product that mainly includes Software and Hardware products. All organization of varying domain sizes offers technical support to their clients in different levels of problems. The level of problems technical support varies from organization to organization. Usually, the three levels of basic technical problem support are Basic Support, Troubleshooting Problems Support, and Advance Problem Support. It is compulsory for organizations to support their clients in regard to the technical support when it comes to the problems about Hardware Product, Software Applications and Software Products. Software products usually required frequent technical support at the client's side.  Therefore, the organization needs to assist their clients about Product Flows, Working, and Demo and Up Gradations in Product Backlog Items. Technical support job demands College Degree, Certification and Training. Technical Support Customer care jobs in islamabad Pakistan are normally advertised as, Technical Software Support Engineer, Field Technical Support Engineer, Software Technical Support Analyst, PC & Laptop support technician, Help Desk technician Support, Hardware Technician support, Computer Technician, Computer Equipment Repairer, Computer Service Representative and much more.
General Company Based Customer Care Jobs in islamabad Pakistan
There are companies that offer customer support for products that have been marketed. These services are part of the product package, therefore, it becomes necessary to provide customer support whenever required and at any given time like  Customer Support Specialist (product or service experts), Customer Representative (Company Rep Customer Support Associates), Customer Advocates, Customer Solution Provider, Company Agents and etc.