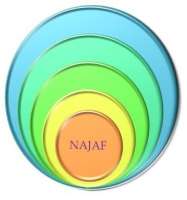 Islamabad
Pakistan
Posted Date: 12 Mar 2019
Expiry Date: 12 Jun 2019
Basic Information
Total Positions

1

Experience:

7-10 Years

Job Type

fulltime

Travel Required:

Not Specified

Minimum Education:

Masters

Salary Range:

Confidential

Gender:

Any

Max Age Limit:

25-40 Years
REQUIRED SKILLS
business operations, business strategies, operations management
JOB DESCRIPTION
Najaf E- Commerce solutions
We are looking for Business Operation Manager
The Business Operations Manager will collaborate with management to execute business strategies and manage our entire operations in Pakistan.
To be successful in this role you need to maximize profits by driving marketing initiatives to optimize sales while ensuring security of company assets.
Ideal candidates are resourceful, visionary and driven.
Responsibilities:
Manage entire business operations with alignment to our UK office
Responsible for end to end operations
Ensure all systems operate smoothly and align with our quality standards
Manage Sales, Customer Services, Finance and Admin departments
Maximize the efficiency of all business procedures
Monitor daily operations and address potential issues when they arise
Build processes that meet our business objectives and ensure compliance
Monitor financial data and recommend solutions that will improve profitability
Coordinate with the HR department to ensure our hiring plans meet our business needs
Consider the needs of external and internal stakeholders and incorporate them into new strategic plans
Requirements:
Good knowledge of operations management
Understanding of E-Commence platforms
Understanding of IT infrastructure
Experience with databases and project management software
Exceptional communication skills
Team Management Experience
Education:
Minimum sixteen years education in IT or Management Sciences
0
40 hours per week
Information Technology
7-10 Years
fulltime
Masters
25-40 Years
We are looking for Business Operation Manager

The Business Operations Manager will collaborate with management to execute business strategies and manage our entire operations in Pakistan.
To be successful in this role you need to maximize profits by driving marketing initiatives to optimize sales while ensuring security of company assets.
Ideal candidates are resourceful, visionary and driven.

Responsibilities:

Manage entire business operations with alignment to our UK office
Responsible for end to end operations
Ensure all systems operate smoothly and align with our quality standards
Manage Sales, Customer Services, Finance and Admin departments
Maximize the efficiency of all business procedures
Monitor daily operations and address potential issues when they arise
Build processes that meet our business objectives and ensure compliance
Monitor financial data and recommend solutions that will improve profitability
Coordinate with the HR department to ensure our hiring plans meet our business needs
Consider the needs of external and internal stakeholders and incorporate them into new strategic plans

Requirements:

Good knowledge of operations management
Understanding of E-Commence platforms
Understanding of IT infrastructure
Experience with databases and project management software
Exceptional communication skills
Team Management Experience

Education:

Minimum sixteen years education in IT or Management Sciences