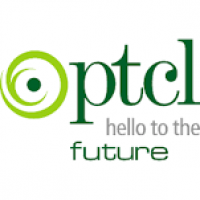 Gujranwala
Pakistan
Posted Date: 21 Jan 2019
Expiry Date: 21 Apr 2019
Basic Information
Total Positions

1

Experience:

1-3 Years

Job Type

fulltime

Travel Required:

Not Specified

Minimum Education:

Master

Salary Range:

Confidential

Gender:

Any

Max Age Limit:

23-41 Years
REQUIRED SKILLS
business acumen, employee relations, relationship management
JOB DESCRIPTION
ptcl
We are looking for Assistant Manager (Employee Facilitation Center) GTR
Responsibilities
Responsible for resolving issues / grievances escalated on EFC portal online or physical EFC Center within the timeline.
Resolve the issues raised by employees and guides them accordingly.
Provide support to EFC at Zonal level, e.g., registration on EFC portal, password refresh, reward and recognition, policy access etc.
Generate reports on the progress of EFC at Zonal level.
Maintain data of all the cases submitted on EFC Portal.
Plan and execute employee engagement activities for employees.
Arrange kiosk activities with different Banks and other organizations.
Look after the relationships with the partners, collaborations, negotiations and liaison entailing the PTCL Family Savings Program.
Arrange meetings with external entities for different projects regarding Family Savings Program.
Take different brands / Organizations on board by collaborating and negotiation for exclusive rates for employee of PTCL.
Manage Day Care Center to facilitate female employees.
Expertise
Critical Evaluation
Consultation
Business Acumen
Communication
Relationship Management
Functional Competencies
Build Credible Relations
Deliver HR services
Understand Business Environment
Leadership Competencies
Ensure Accountability & Feedback
Inspire Credibility & Trust
Create Positive Work Environment
Requirements
Preferably Masters Degree from HEC Recognized University
0
40 hours per week
Telecommunication
1-3 Years
fulltime
Master
23-41 Years
We are looking for Assistant Manager (Employee Facilitation Center) GTR

Responsibilities

Responsible for resolving issues / grievances escalated on EFC portal online or physical EFC Center within the timeline.
Resolve the issues raised by employees and guides them accordingly.
Provide support to EFC at Zonal level, e.g., registration on EFC portal, password refresh, reward and recognition, policy access etc.
Generate reports on the progress of EFC at Zonal level.
Maintain data of all the cases submitted on EFC Portal.
Plan and execute employee engagement activities for employees.
Arrange kiosk activities with different Banks and other organizations.
Look after the relationships with the partners, collaborations, negotiations and liaison entailing the PTCL Family Savings Program.
Arrange meetings with external entities for different projects regarding Family Savings Program.
Take different brands / Organizations on board by collaborating and negotiation for exclusive rates for employee of PTCL.
Manage Day Care Center to facilitate female employees.

Expertise

Critical Evaluation
Consultation
Business Acumen
Communication
Relationship Management
Functional Competencies
Build Credible Relations
Deliver HR services
Understand Business Environment
Leadership Competencies
Ensure Accountability & Feedback
Inspire Credibility & Trust
Create Positive Work Environment

Requirements

Preferably Masters Degree from HEC Recognized University