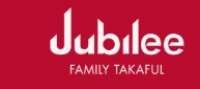 Faisalabad
Pakistan
Posted Date: 03 May 2018
Expiry Date: 03 Aug 2018
Basic Information
Total Positions

45

Experience:

0-3 Years

Job Type

fulltime

Travel Required:

Not Specified

Minimum Education:

Bachelors

Salary Range:

Confidential

Gender:

Male

Max Age Limit:

22-34 Years
REQUIRED SKILLS
marketing management, Sales and Marketing
JOB DESCRIPTION
Jubilee Family Takaful
We are looking for Marketing Executive.
Determines clients' particular needs and financial situations by scheduling fact-finding appointments; determining extent of present coverage and investments; ascertaining long-term goals.
Developed a coordinated protection plan by calculating and quoting rates for immediate coverage action and long-term strategy implementation.
Obtains underwriting approval by completing application for coverage.
Completes coverage by delivering policy; planning future follow-up visits and evaluations of needs.
Provides continuing service by providing direct deposit forms; processing changes in beneficiary and policy loan applications.
Provides death benefits by delivering policy proceeds; reassessing client needs.
Updates job knowledge by participating in educational opportunities; reading professional publications; maintaining personal networks; participating in professional organizations.
Requirements:
Good understanding of market research techniques, data analysis and statistics methods
Thorough knowledge of strategic planning principles and marketing best practices
Proficient in MS Office and marketing software (e.g. CRM)
Familiarity with social media and web analytics (e.g. Web-trends)
Excellent communication and people skills
Strong organizational and time-management abilities
Creativity and commercial awareness
0
40 hours per week
Insurance
0-3 Years
fulltime
Bachelors
22-34 Years
We are looking for Marketing Executive.

Determines clients' particular needs and financial situations by scheduling fact-finding appointments; determining extent of present coverage and investments; ascertaining long-term goals.
Developed a coordinated protection plan by calculating and quoting rates for immediate coverage action and long-term strategy implementation.
Obtains underwriting approval by completing application for coverage.
Completes coverage by delivering policy; planning future follow-up visits and evaluations of needs.
Provides continuing service by providing direct deposit forms; processing changes in beneficiary and policy loan applications.
Provides death benefits by delivering policy proceeds; reassessing client needs.
Updates job knowledge by participating in educational opportunities; reading professional publications; maintaining personal networks; participating in professional organizations.

Requirements:

Good understanding of market research techniques, data analysis and statistics methods
Thorough knowledge of strategic planning principles and marketing best practices
Proficient in MS Office and marketing software (e.g. CRM)
Familiarity with social media and web analytics (e.g. Web-trends)
Excellent communication and people skills
Strong organizational and time-management abilities
Creativity and commercial awareness