Research and Development Jobs in Pakistan
Search results - 1 Vacancies found for "research-and-development"
Research and Development is a vast field and this field is required for the growth of a country. Mostly Research and Development Jobs in Pakistan are in government organization or in planning sectors, now with current technology era research and development jobs also include the development of mobile apps, software development or other these types of things. Research and development jobs after this technology era increased in Pakistan. There are many software houses or research institutes in Pakistan who are creating opportunities of Research and Development Jobs in Pakistan for research fellows. Universities in Pakistan also encourage their students to go in research work which is an encouraging sign for the Pakistan future because as much as the research work is increasing it is beneficial for Pakistan. If you are looking for any kind of Research and Development Jobs in Pakistan or having any difficulty in establishing your career now all your problems are solved with RightJobs.Pk. Right Jobs provide all sorts of data by just one click. RightJobs.Pk is one of the top most favorable website right now for all job seekers.
Punjab Health Facilities Management Company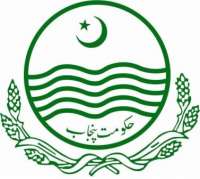 Lahore, Pakistan
Deputy Manager Health Initiatives (Research & Development)
PKR. 125000 - 150000/Month
Job Description
Note:
All applications should be addressed to CEO Punjab Health Facilities Management Company (PHFMC) at 37-D Main Gulberg, Lahore latest by April 10, 2017 (Monday), 4:00 PM
Fill in the application form, available at http://pshealth.punjab.gov.pk/Downloads and write the name of the post applied for on top of the envelope also.
Applications should also include two sets of attested copies of all relevant educational transcripts/degrees including CNIC, two passport size photographs and proof of relevant work experience.
In case of government employees, No Objection Certificate is mandatory.
Only short-listed candidates will be called for interview.
The company reserves the right to accept/reject or cancel any application or recruitment process.
No. of vacancies may be increased, decreased, redistributed or reallocated by the competent authority without further notice.
No TA/DA will be paid to the candidates who appear for the interview.
Address: CEO PHFMC 37-D Main Gulberg, Lahore
Download Application Form: Please Click Here
Important Note:
Please read down this ad details and apply on given address, If You need any information regarding this ad please contact on the given address or telephone numbers at end of the ad.These ads publish purpose is only to provide information not as such to providing jobs.we collect these ads from newspapers for yours concern and ads image collect from newspaper are copyright to the respected owner.
Required Skills
research and development
Research and Development Jobs in Pakistan include the following types of jobs,
Social Sciences Jobs in Pakistan
Research and development work in the social sciences is in many subjects or fields, people are doing research and introducing new ideas and new theories in the field of economics, statistics, mathematics and other subjects. Center for economic research in Pakistan is playing its role for research in the field of economics.
They (CREP) and their network affiliates have a long history of conducting rigorous empirical research in Pakistan. CREP's numerous peer-reviewed publications in top tier e/ high ranked economic and policy journals, CERP's research fellows are far the most impressive publication credentials of any research group that is working in Pakistan. Their research is currently focused on key policies and relevant areas in Pakistan: They are focusing on Governance, Education, Health, Poverty Alleviation, Financial Inclusion, Social Policy, and Industrial Development fields/sectors. Since its beginning, they have been awarded more than 10 million US dollars for more than 15 different research projects in Pakistan. CERP's research teams collaborate with governments, policy makers, civil society, and NGOs to promote the use of rigorous research methodology, accountability, and evidence-based decision-making. If you are good in economics and want to grow in the field of economics research to introduce new theories this forum is best to capitalize your abilities and give you guidance in this field. You can find job in center for economic research in Pakistan.
Pakistan journal of statistics is a premier research paper in the field of statistics research in Pakistan and is being published since 1985. This journal is published on a bimonthly/fortnightly basis. The editorial board of this paper comprises of experienced professional statisticians who belongs from leading and renowned research and teaching institutions around the world. They are following a strict process to scrutinize the material to ensure the publication of high quality journals. Pakistan journal of statistics has very prominent and distinguished status in the research field and circles and its efforts for research is recognized internationally by universities in Europe, America and all over the world. The research of this journal is followed and abstracted and reviewed by renowned international abstracting agencies. It is a very good platform for you if you are good in research field in statistics and is unable to find a job in any of research institute then you can get your research work published in this article this will give you a huge boost in your career because this journal is world renowned and statistician around the world are looking forward for the publications of this journal so if your research work published in it you will be world renowned in very less time and then you will find many opportunities for yourself in Pakistan.
Research and development jobs are also available for the candidates in a different organizational department in private or public sector as well. People are researching on developing the models to implement in the offices as well as are making policies to be implemented in offices. HR department does have a sub department named as "OD" and you can get yourself a job in an OD department if you have a social science degree at least bachelor's degree, the main work of this department is to develop models for organizational and employee growth, implement that model in their organization and look for the results. OD department is creating models to measure employee performance and allow the manager to check the performance of his team on the daily/ routine basis instead of waiting for it till the end of a month or a specific tenure. This will also help the employees to improve their performance and secure their position in the organization. As a part of HR department these are core responsibilities of this department to not only help the employer/organization, but to help the employees as well by this the overall performance of the organization which help them to increase the company revenue which is helpful for all employees.
Medical Sciences Jobs in Pakistan
Research in the field of medical sciences not only beneficial for your personal growth and satisfaction as well as it is helpful for the entire human being. In medical science the researchers or scientist is continuously working on the research to find out the remedies to fight with diseases which are still not addressed properly or for those diseases for which medical science is unable to get proper medication. There are thousands of people who died every year just because medical science is unable to find the proper medication of those diseases in this scenario, researchers in the field of medical science is serving humanity and are deserved to be remembered in golden words because of their research medical science is able to save the lives of thousands of people every year which is a great service to human being. Doctors and scientist of medical science are encouraged to go in this field in Pakistan as it will get you employed as well as you will play your part in the service of human beings.
Research and development is very good and intellectual field and provides job opportunities in Pakistan as well, it is also very good for those people who don't want to work in the field and they think that they are very good in mental abilities.