Agriculture Jobs in Pakistan
Search results - 3 Vacancies found
Agriculture is the major product of Pakistan and is the main contributor in Pakistani economy. More than 70% of the population are living in villages and more than 70% of that population are engaged in agriculture sector so there are lots of Agriculture Jobs in Pakistan are available. Our main product in agriculture is wheat, rice, cotton and fruits. People are using both old day's method and new era technology for harvesting their lands and preparing them for the product. You can work in the agriculture sector, whether you are an educated person or you don't have any education this sector can provide you jobs in both ways. As the literacy rate in Pakistan is not so high and especially in the villages people are not focused on the education the agriculture sector is serving them by providing them earning/job opportunities. RightJobs.Pk is providing latest Agriculture Jobs in Pakistan. Register with RightJobs.Pk and Apply for Agriculture Jobs in Pakistan. Apply online on below listed Agriculture jobs in all major cities of Pakistan.
Shelby BPO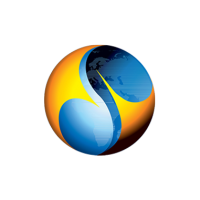 Rawalpindi, Pakistan
Job Description
One of the biggest Call Center in Rawalpindi/ Islamabad is looking for Individuals for a non voice project.
Those who can understand can earn money by working with us Those who can understand English and can work night shifts can earn on a very easy project.
Good communication & Interpersonal skills.
Good Confidence.
TCM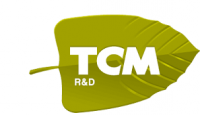 Rawalpindi, Pakistan
Customer Representative Officer
Job Description
We are looking Customer Representative Officer University Students can apply.
No specific degree required.
Persons must have well in interpersonal skills.
Good communication Skills.
Good Confidence.
Required Skills
a professional and confident manner, ability to communicate, 1- Exellent English, remain knowledgeable on products offered and discuss available options., well mannered
Rising Green Pvt ltd

Islamabad, Pakistan
Business Development Officer
Job Description
Rising Green Pvt Ltd is looking for Business Development Officer.
Clients management. plants treatment,Landscaping and lawn care advice to clients.
Training of field staff develop schedule of field staff presentation to potential clients research on regional completable plants, shrubs, flowers etc. office management
Good Communication & Interpersonal skills.
Required Skills
analytical and research skills, • Leadership and proactive thinking
Pakistan's soil is very rich in a sense that you can get 3 to 4 corps in 1 year by using the new technology. In the beginning when Pakistan came into being at that time our main item and contributor in our economy is agriculture sector as at that time there were no big textile industry or other factories are available and our economy was dependant on the agriculture. We will discuss about the Agriculture Jobs in Pakistan and their roles.
Agricultural Specialist Jobs in Pakistan
In the agriculture sector of Pakistan the job as an agriculture specialist is one of most suitable jobs for agriculture graduates. As an agriculture specialist in most of the companies you need to perform the following duties. As and agriculture specialist you need to participate in drawing up agricultural planning and provide technical guidance and support for agricultural planting. You will be responsible for the crop demonstration experience and the promotion and cooperation on the crop planting projects of your company. You will be responsible for the research and analysis of local agricultural policies and the tendency analysis of industrial development. The agricultural specialist will be responsible for organizing and coordinating the management of seeds, economic crops, pesticides and fertilizers and managing the crop quarantine insect prevention. You will also be responsible for the experiment of the crop planting project of the Company and fulfill the strategic requirements for the agricultural industry planning released by the Company. As an agriculture specialist you need to develop a team and guide them about the agricultural technology, planting skills and crop planting and field management skills. Many firms are looking for an agricultural specialist who can also design, test demonstration scheme, do follow up of the implementation, can validate effects and organize the collection of all crop information, moreover, if he can draw up development planning for planting industry and organize its implementation that will be an additional quality. Agriculture specialist will be responsible for fostering local agricultural talents. To perform above mentioned roles in any organization as an agriculture specialist one must have the following skills and qualification to become eligible for this post.Master degree or above in agronomy is required, most of the companies required experienced persons but you can get a job as a fresh candidate also in some organization. One need to be proficient in the planting management technology of domestic main crops. You should have the willingness to work in agricultural industry, if you have experience in agricultural product planting and technical management of agricultural planting industry, have experience in cooperation with the Ministry of Agriculture, agricultural scientific or extension institutions and have certain industry resources,high-efficiency agriculture development such experience will be a plus to your profile and you will be preferred our fresh graduates.
Agriculture Sales Jobs in Pakistan
Pesticide companies are also affiliated with the agriculture sector of Pakistan and providing jobs in many departments, if you are educated person in agriculture field, then you can get a job in the sales of pesticides. Pesticide companies are looking for a candidate for their sales who is capable and have the technical knowledge about the pesticides and agricultural terms. If you have prior experience in selling the pesticide products that will be a plus to your profile and you may get better remuneration. If you want to work in sales of pesticides you should be able to make efficient strategies for marketing and selling the pesticides. Having the knowledge of designing marketing material, including leaflets, brochures, banners, signboards for the marketing and sales of company products will be an additional feature to your profile. You will also require in many organizations to develop innovative and creative art to promote the company's products. Some organization also looks the feature of managing websites and handling social media marketing in their sales or marketing professionals. You will also need to do the executing communication and marketing strategy.
You can also find job in agriculture sector, even if you are not educated, the majority of the workers in this field is not educated or literate persons. You can work as a farmer in the agriculture sector where your work is to harvest the fields and look after the corps during the seasons, farmer's job is very responsible job as he needs to look after the corps to get good products. You can get a job in the farms where you have to look after the fruit trees and in the season you need to pluck the fruits from the trees and pack them to send those fruits to the markets for sale. If you know the driving skills then you can get a job at any farm or with an organization where they need drivers to drive the vehicles in harvesting and corping/chopping season. Farmers who have large scale lands adopt new technologies to harvest their lands and also used in new technology vehicles to chopping the corps this will reduce the workforce in chopping season, but also saves a lot of time and they required drivers who can drive those new machines/vehicles. They also required drivers to take their corps to the markets for sale and for purchasing of the related material as well. If you are a fresh job seekers and looking for Agriculture Jobs in Pakistan then RightJobs.Pk is the best place to Find yours desirable jobs in Pakistan.