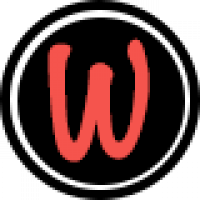 Vacancy List

Lahore
Pakistan
Expiry Date: 11 Jun 2018
Basic Information
Total Positions

2

Experience:

1-3 Years

Job Type

fulltime

Travel Required:

Not Specified

Minimum Education:

6

Salary Range:

Confidential

Gender:

Any

Max Age Limit:

23-34 Years
REQUIRED SKILLS
social media, Attention to detail and excellent communication skills., audio & video editing, Business strategy Sales, content management, youtube api
JOB DESCRIPTION
WooGlobe
We are looking for Video Content Manager
Responsibilities:
This role is responsible for the discovery of online viral video content.
The ideal candidate will have media/journalism background and will be highly computer literate.
The candidate should be an expert in navigating social networks and be able to source compelling stories through video content that have the potential to go viral.
This role is responsible for tracking down the creators behind the day's most viral videos and getting the story behind the video.
The candidate must be an expert on YouTube, Facebook, and Instagram and will be responsible for managing and growing company's digital channels (FB, YouTube, Twitter & Instagram).
This role will adapt and respond to the demands of the marketplace of new and existing trends.
Requirements:
Eye for great content i.e. Ability to identify content that will perform well on social media
Familiarity with all video/social media platforms and a strong knowledge of how to best navigate them. (YouTube, Facebook, Instagram, Twitter, Reddit, Tumblr, Snapchat, VK etc.) ·
Familiarity with techniques to drive organic growth in subscribers/followers on social media channels ·
Strong internet research skills and an excellent grasp of English Language.
Candidates must be able to work under strict deadlines and work under pressure.
Excellent written and oral communication skills.
Strong computer Literacy is a must
Candidate should be a quick learner and have the know-how of video editing solutions.
Facebook, Twitter, YouTube, Instagram, Excellent communication skills, Content management, Lead Management, Media/Journalism, Digital Channels Management, Internet research skill
10,000
40 hours per week
Publishing, Advertising, Media, Other
1-3 Years
fulltime
6
23-34 Years
We are looking for Video Content Manager

Responsibilities:

This role is responsible for the discovery of online viral video content.
The ideal candidate will have media/journalism background and will be highly computer literate.
The candidate should be an expert in navigating social networks and be able to source compelling stories through video content that have the potential to go viral.
This role is responsible for tracking down the creators behind the day's most viral videos and getting the story behind the video.
The candidate must be an expert on YouTube, Facebook, and Instagram and will be responsible for managing and growing company's digital channels (FB, YouTube, Twitter & Instagram).
This role will adapt and respond to the demands of the marketplace of new and existing trends.

Requirements:

Eye for great content i.e. Ability to identify content that will perform well on social media
Familiarity with all video/social media platforms and a strong knowledge of how to best navigate them. (YouTube, Facebook, Instagram, Twitter, Reddit, Tumblr, Snapchat, VK etc.) ·
Familiarity with techniques to drive organic growth in subscribers/followers on social media channels ·
Strong internet research skills and an excellent grasp of English Language.
Candidates must be able to work under strict deadlines and work under pressure.
Excellent written and oral communication skills.
Strong computer Literacy is a must
Candidate should be a quick learner and have the know-how of video editing solutions.
Facebook, Twitter, YouTube, Instagram, Excellent communication skills, Content management, Lead Management, Media/Journalism, Digital Channels Management, Internet research skill
Posted Date: 11 Mar 2018
This job has been Expired