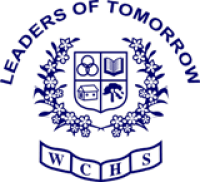 Company Information
One of the objectives of the society according to clause II of its bye-laws is to "develop land in accordance with co-operative principles and to establish and carry on social, recreational and educational works." Accordingly, the society has provided a wide range of facilities such as parks, a community centre and a fully equipped library for students, general public and for its society members and their wards in particular.

Taking into account the importance of education, the society also undertook the project of building a properly structured educational institution, other than those built on a small area of land or in bungalows.

WCHS Public School has been built comprising of all the required facilities as well as a healthy & conducive atmosphere for learners. The motive behind in establishing this school is to set up an exemplary institution which would not only provide quality education but also inculcate moral and ethical values in students, so that they would be role models for the future generation.