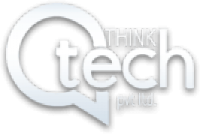 Company Information
We are pleased to introduce ThinkTechnology Solutions (Private) Limited (Abbreviated as ThinkTech) as Software Development and IT Consultancy company in Islamabad, Pakistan. ThinkTech started its operations in 2013 in Middle East and later expanded its operations to Islamabad, Pakistan in February 2014.

Businesses and individuals find ThinkTech an indispensable partner in successfully growing IT and IT-related businesses. It provides a wide range of professional services and IT solutions to international as well as local market.

ThinkTech is committed to providing high quality information technology services exceeding our client's expectations. Our highest priority is to remain sensitive and responsive to our client needs in the design, development, deployment and support of technology solutions. It provides high quality IT solutions locally and internationally, implementing innovative proprietary software products, custom software development services as well as IT consultancy.

As the world of Information Technology continues to evolve, ThinkTech is poised to keep pace with it and anticipate the future needs of the customers and markets we serve. With a strong understanding of business and technology, this team is in a solid position to design and implement a comprehensive IT solution that will surpass client expectations.