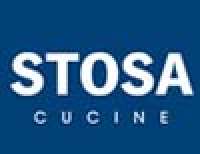 Company Information
The country of fashion, design and creativity. From people full of ideas, skills and determination. From products and items famous around the world, and coveted at all latitudes. Designed and tailor-made with a unique history, that makes a passion for beauty and excellence a fundamental characteristic. Stosa is made in Italy and plans and produces designer kitchens by renowned, professional Italians with a craftsmanship that makes innovation the most irresistible of traditions.
Vacancy List

Karachi
Pakistan
Expiry Date: 28 May 2018
Basic Information
Total Positions

1

Experience:

0-1 Years

Job Type

fulltime

Travel Required:

Not Specified

Minimum Education:

22

Salary Range:

PKR30000 - 60000/Month

Gender:

Female

Max Age Limit:

25-35 Years
REQUIRED SKILLS
JOB DESCRIPTION
Stosa Cucine Pakistan
Stosa Cucine Pakistan is looking for Sales & Marketing Representative.
Identifies trendsetter ideas by researching industry and related events, publications, and announcements; tracking individual contributors and their accomplishments.
Locates or proposes potential business deals by contacting potential partners; discovering and exploring opportunities.
Screens potential business deals by analyzing market strategies, deal requirements, potential, and financials; evaluating options; resolving internal priorities; recommending equity investments.
Develops negotiating strategies and positions by studying integration of new venture with company strategies and operations; examining risks and potentials; estimating partners' needs and goals.
Requirements:
Excellent verbal and written communication skills
Demonstrated experience working in sales or marketing team environment
Strong organizational and follow-up skills
Above average desktop computer skills with experience in Pages, Numbers, Keynote or MS Excel, Word, PowerPoint, and Outlook
30,000
40 hours per week
Professional Services
0-1 Years
fulltime
22
25-35 Years
Stosa Cucine Pakistan is looking for Sales & Marketing Representative.

Identifies trendsetter ideas by researching industry and related events, publications, and announcements; tracking individual contributors and their accomplishments.
Locates or proposes potential business deals by contacting potential partners; discovering and exploring opportunities.
Screens potential business deals by analyzing market strategies, deal requirements, potential, and financials; evaluating options; resolving internal priorities; recommending equity investments.
Develops negotiating strategies and positions by studying integration of new venture with company strategies and operations; examining risks and potentials; estimating partners' needs and goals.

Requirements:

Excellent verbal and written communication skills
Demonstrated experience working in sales or marketing team environment
Strong organizational and follow-up skills
Above average desktop computer skills with experience in Pages, Numbers, Keynote or MS Excel, Word, PowerPoint, and Outlook