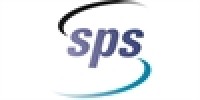 Company Information
Software Productivity Strategists, Inc. (SPS) is an IT company, incorporated in 1991 located in Rockville, Maryland. It was established in 1993 by Hashmat Malik and its basic purpose was to help organizations maximize software development productivity. Since 1998, SPS has been a minority business enterprise as certified by the Maryland Department of Transportation. Early on SPS became an authorized reseller of Hewlett- Packard software and equipment, originally focusing on helping organizations improve their software development productivity (hence the name) through HP applications such as Softbench etc. As SPS grew, it expanded its portfolio of technical services to include infrastructure and network support and management to a wide range of customers.

SPS expanded its partnership portfolio by becoming an IBM Partner in 1996. SPS was selected for and successfully delivered AIX and security courses for IBM Education. SPS is proud of designing and delivering the first Public-Key infrastructure course on Vault Registry in 1999 for IBM. Since then we have developed and delivered courses on IBM WebSphere (2001) and Tivoli Security (2002). Currently SPS is an IBM Premier and Tivoli Accredited Partner.

SPS currently has its operations in Pakistan and USA. In Pakistan it has provided services to government agencies and in telecommunication sector. In telecommunication sector it has provided IT security and consulting services to multinationals organizations including Pakistan's leading telecommunication companies. SPS has a strong customer base in USA and is now expanding in Pakistan and Middle East. SPS mission is to create a strong brand image in Pakistan as the leader in providing security framework, virtual training and infrastructure management solutions to the enterprises of Pakistan.