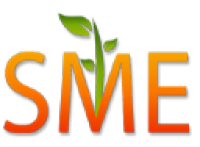 Company Information
SME Business Solutions Limited is a leading Company offering World's Best Law Consultancy Services. The word SME is the abbreviation of Small & Medium Enterprises. The Company has been dynamically operated in global specified field for last couple of years. SME is a limited liability Company by shares and Registered with The Securities and Exchange Commission of Pakistan (SECP) pertaining Corporate Universal Identification Number 0077122.

We strive for excellence in every aspect of our business. We don't only aim to meet quality standards; we also endeavor to surpass them. Our firm belief is that our excellence is enhanced by the dedication and commitment of our people.

We possess a Consultancy team of Chartered Accountants, Corporate Lawyers, Legal Advisors, Chartered Secretaries and others, who strive hard to cater the needs and requirements of our reputed clientele with their loyalty and dedication towards work, we are able to set new Benchmark in our Domain.

Our successful operation is derived from our extensive capability based on two major strengths: a well-qualified team of staff and a diverse range of clients. We view professionalism as our endurance factor in this dynamic business world. We believe that professional attitudes and behaviors create a superior value for all our stakeholders. We endeavor to do the right thing in the right way. Our business decisions and actions are in the frame of ethics, moral values as well as legal requirements.