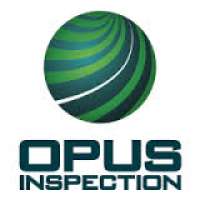 Company Information
Opus Inspection, with its subsidiary Envirotest, is a multi-national company with over 1,100 employees dedicated exclusively to motor vehicle inspection.

Opus Inspection is a fully vertically integrated company with operations in 22 of the United States and several countries. Building on an unmatched record of success and customer satisfaction, Opus Inspection has become the industry leader in providing professionally managed solutions for centralized and decentralized I/M programs that apply leading edge technology to data management, safety and emissions testing equipment, on-road Remote Sensing, and wireless Remote OBD monitoring.

Opus Inspection manages 7 centralized vehicle inspection programs in the U.S., far more than the rest of the industry combined.

Opus Inspection manages more decentralized inspection stations than any of our competitors. Among others we just implemented the New York State emission testing program (NYVIP2) December 1, 2013, which including building and installing nearly 10,000 inspection anlayzers, and started managing the Virginia emission testing program on January 1, 2014.