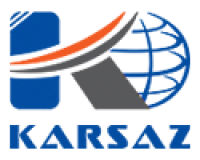 Company Information
KARSAZ is moving into new frontiers by exploring new markets in Middle East. We are developing from local to multinational company through our sister concern Expediter General Trading, L.L.C.

KARSAZ aspires for a leading global market position by delivering world-class engineering consultancy services, reinforcing world-wide corporate alliances, and upholding top-tier quality and ethical standards as the firm's backbone of progressive growth.

The core value addition to achieve customer's satisfaction KARSAZ has and continuously been investing in developing skilled technical support team, managed by the best qualified and experienced professional engineers.

In pursuance of excellence in its services KARSAZ took the step towards quality management and safety at work and is recognized by the world renowned certification bodies.