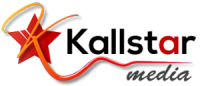 Company Information
Kallstar Pty Ltd was formed in October 2006, and is run by experienced Contact Centre professionals and experts who sit on the advisory board. Kallstar head office is based in Australia with the branch offices in USA, New Zealand, Philippines, India and Pakistan. Currently; we employ more than 750 people in our different locations.

From the outset, our focus has been to provide ultimate customer service. This dedication to service excellence has enabled us to evolve into a leading edge Call Centre Outsourcing provider that is well versed in face-to-face, as well as telephonic and electronic customer relationships.

Kallstar specialises in the operation of outbound, inbound and blended multi-channel contact centres which improve clients' business operations and call centre effectiveness by delivering efficient outsourcing solutions.

Our management and staff follow the guiding principles of Kallstar and strive to achieve the highest standards in serving our clients as well as their interaction with the general customers.

Kallstar is dedicated to providing information on matters affecting contact centres, including amongst others: industry standards, best practices, product information, templates, tools, training and development, networking opportunities, events on current issues facing the industry, case studies, and award programmes.

The marketing opportunities afforded are invaluable!

KALLSTAR members include executives and management professionals from organisations with inbound or outbound contact centres, outsourcers and users of tele services, trainers, consultants, technology developers and suppliers, and service providers.