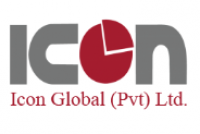 Company Information
ICON Global was established as an exporter of textiles by our US based company, D-ZEE Textiles for the hospitality industry in United States of America. Icon Global functions as a producer, manufacturer and supplier of bed linen, bath linen and room amenities for the hotels, motels, guest houses and beach resorts in USA. It is a leading exporter working primarily in institutional textile exports and acts as a marketing and customer service arm for its group companies.

It is exclusively responsible for the branding and positioning of registered brands in North American markets. A group of highly motivated individuals working with enthusiasm with a front office team in a constructive environment based on both Pakistan and US-based time zones. We use our contemporary resources to facilitate active and resourceful communication not only with our customers but also within the organization.

The concept of teamwork is core in our company enabling it to strive towards success. Icon Global is the parent company for D-ZEE Textiles USA, owning the five most powerful brands in the hospitality business. It focuses towards stellar customer service and relation management paired with depth market knowledge.

Our company is committed to achieving customer satisfaction and unparalleled services with its news and existing customers in North and South America fulfilling their current and future requirements, Icon Global continues to expand.