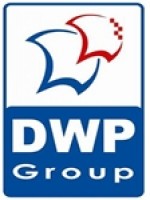 Company Information
DWP Group is a leading provider of products, service and solutions in the field of Consumer Electronics & Technology. Globally acclaimed, highly reliable products with cutting-edge technology from the world's best engineered companies and experts uniquely position us to deliver comprehensive solutions to our customers.

DWP Group has two major business divisions:

• Consumer Electronics (CE) Division

• Technology (TECH) Division

CE Division is the manufacturer, assembler, importer and distributor of "Ecostar" Audio Video & Home Appliances and "Gree" air conditioners for Pakistan. Customer-focused distribution, broad-based product lines, cutting-edge technologies, unsurpassed customer services, nationwide reach and unmatched quality are the reasons that DWP-CE Division is a "Tier One" company in the consumer electronics industry of Pakistan.

TECH Division is an end-to-end IT Solutions Provider that includes in its extensive portfolio a wide range of products and offers integrated solutions that cater to: enterprise computing and storage, voice and data networks, document solutions, N-Tier software development for B2B and B2C, content management and BPM, business intelligence and technology infrastructure solutions, etc.

DWP Group's TECH Division has a successful tier 1 partnership in Pakistan with many of the global giants such as: DELL, CISCO, EMC, MICROSOFT, SAMSUNG, ORACLE, EMERSON NETWORK POWER, and XEROX. This business has steadily increased its portfolio to offer a wide range of services that include printing solutions, project management, data warehousing, architectural design, data modeling, application development, business intelligence/reporting and intelligence training.