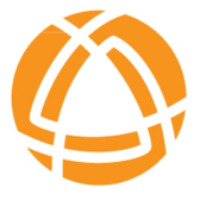 Company Information
Cognitive Solutions founded, in 2001, on basis of immediate resource & workforce procuremnt all over Pakistan, to all its clients, with a aim to meet the agreed SLAs, Quality with Quanity.

Bulk hiring, Software Development Industry, Call Cneters, BPOs, and even to Textile & FMCGs of all sizes.

We can provide with our dedicated/expert team of Recruiters, Headhunters, Executive Serach, from C Level Executive to Junior Level, quality candidites according to the need of our Clients. Timelines matters not only to our clinets but also very imperative to us at Cognitive.

Cognitive is a unique platform of joining the Right Candidate for the Right Job & RIght Workplace to the Right Candidates!

Our 24x7 services always serves the need of our clients across the counrty & even on International levels, including United States, Canada, Australia & South Americas.

Cognitive Soutions is definetely a perfect forum for the the Employers & the Employees - making it a "Win - WIn - WIn" situation for all, who seek managed Workforce readily available from our, over 100s of fresh candidates, submitting applictions to our database, which makes us entirely different & unique from all other Search Firms.

Our Motto: Be Proactive & Be Cognitive!
Vacancy List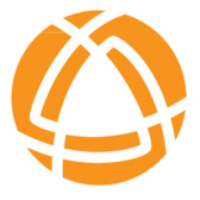 Karachi
Pakistan
Expiry Date: 12 May 2018
Basic Information
Total Positions

20

Experience:

1-2 Years

Job Type

fulltime

Travel Required:

Not Specified

Minimum Education:

Intermediate A-Level

Salary Range:

PKR10000 - 40000/Month

Gender:

Any

Max Age Limit:

20-25 Years
REQUIRED SKILLS
call centre, customer care, Customer Service, english fluency
JOB DESCRIPTION
Cognitive Solutions Pvt. Ltd
We are looking for Call Center Customer Service Executive
Additionally, Free Pick & Drop is provided to ALL
Also fresh meal/food is also served from our own kitchen, daily to all our staff members
Excellent environment to work for all.On selection Training is provided by us, during the daytime
If you are Fresh or Experienced with Excellent spoken English with Super Communication skills
Handling incoming calls, online chat & emailing regarding Customers' questions/ queries related to the Products/Services.
US based campaign
Commissions & incentives, along with Over Time
10,000
40 hours per week
Information Technology, Customer Care, BPO, Telecom, Call Center
1-2 Years
fulltime
Intermediate A-Level
20-25 Years
We are looking for Call Center Customer Service Executive

Additionally, Free Pick & Drop is provided to ALL
Also fresh meal/food is also served from our own kitchen, daily to all our staff members
Excellent environment to work for all.On selection Training is provided by us, during the daytime
If you are Fresh or Experienced with Excellent spoken English with Super Communication skills
Handling incoming calls, online chat & emailing regarding Customers' questions/ queries related to the Products/Services.
US based campaign
Commissions & incentives, along with Over Time
Posted Date: 12 Dec 2017
This job has been Expired