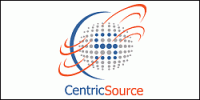 Company Information
As a leader in Remote Employee Management, CentricSource provides US businesses with a wide range of technical services. CentricSource was born almost a decade ago with a mission to provide high-quality, cost-effective management solutions to growing businesses.
Today we continue providing value to our partners with our extensive range of skill sets. Our continued dedication to helping small to medium sized businesses achieve their goals has resulted in an ever-increasing number of success stories from our partners. What makes CentricSource the preferred Recruitment Partner is our strong focus on Your Success.
Our vision, backed up with more than 50 years of collective management experience, ensures that your requirements are met perfectly. With our dedication to providing world-class recruitment services, your business is supplied with the skills and experience necessary to meet objectives and achieve success.