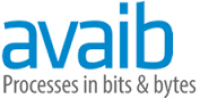 Company Information
We started in 2004 with the name "Zephyr Solutions" and quickly realized the name was extremely difficult to say, read and write and we were quickly becoming famous as "Zafar Solutions". The name had to change and in 2004 we adopted the name "Avaib" .We do not know if "Avaib" means anything. It was chosen because its short and it is easy to read, write and most importantly, the domain name was available in com extension. We prefer dot com over every other extension!

When we started back in 2004, our motto was to learn, learn and learn. For this reason, we started with many services including desktop and web application development in multiple platforms. After 2 years, realizing the potential and power of web, we abandoned everything other than "Web Development". Since then, we have not looked back. We are moving forward at an unbelievable pace and expect to become one of the leading web development companies in the world.

In the year 2008, we started working on several in-house projects, some of them already launched and some due to launch in 2009. Our leading product is called "AVAIMA" and it is due to launch at the end of the year 2009.