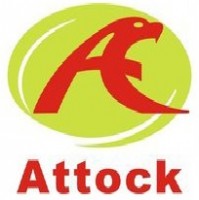 Company Information

Company profile

E-mail Print PDF
Attock Petroleum Limited (APL) is the 4th Oil Marketing Company in Pakistan to be granted a marketing license and commenced operations in February 1998.

Jointly sponsored by the Pharaon Investment Group Limited Holding s.a.l. (PIGL) and Attock Oil Group of Companies (AOC); PIGL has diversified global interests in upstream and downstream petroleum sector, chemicals, cement and real estate sectors. APL is the only oil marketing company in Pakistan belonging to a fully vertically integrated group covering all aspects of the Oil and Gas sector of Pakistan; from exploration, production and refining to marketing of a wide range of petroleum products.

Though a relatively new entrant in the field of oil marketing, APL has managed to establish its presence and reputation as a progressive and dynamic organization, focused on providing quality petroleum products and services in Pakistan and abroad. Our steadily and substantially growing market share and customer confidence are a testimony to our successful policies, proactive endeavors and visionary outlook.

An ambitious strategic corporate policy, implemented by a dedicated team of professionals has enabled us to sustain a commendable level of growth. APL is continuously expanding and our market share and customer confidence is growing steadily. Sustaining a two-fold role in the oil market by meeting the unique demands of the region and at the same time catering effectively to the requirements of an international clientele, we have effectively penetrated the market and are successfully competing with well-established oil marketing companies.