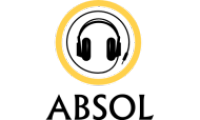 Vacancy List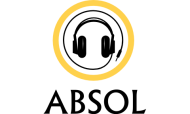 Karachi
Pakistan
Expiry Date: 02 Apr 2018
Basic Information
Total Positions

3

Experience:

1-2 Years

Job Type

fulltime

Travel Required:

Not Specified

Minimum Education:

10

Salary Range:

PKR20000 - 25000/Month

Gender:

Any

Max Age Limit:

20-35 Years
REQUIRED SKILLS
JOB DESCRIPTION
ACCESS BPO SOLUTIONS
ACCESS BPO SOLUTIONS is looking for Call Center Agent.
Each agent is required to provide minimum 12 leads per day.
Performance evaluation will be done on monthly basis.
Monthly team meeting will be conducted to help the agents to improve their performance.
One on one coaching will be provided (if needed).
Monthly training sessions will be conducted.
Requirements:
Strong phone and verbal communication skills along with active listening
Familiarity with CRM systems and practices
Customer focus and adaptability to different personality types
Ability to multi-task, set priorities and manage time effectively
20,000
40 hours per week
BPO
1-2 Years
fulltime
10
20-35 Years
ACCESS BPO SOLUTIONS is looking for Call Center Agent.

Each agent is required to provide minimum 12 leads per day.
Performance evaluation will be done on monthly basis.
Monthly team meeting will be conducted to help the agents to improve their performance.
One on one coaching will be provided (if needed).
Monthly training sessions will be conducted.

Requirements:

Strong phone and verbal communication skills along with active listening
Familiarity with CRM systems and practices
Customer focus and adaptability to different personality types
Ability to multi-task, set priorities and manage time effectively