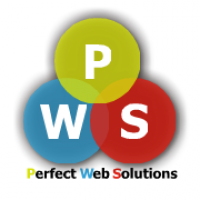 Company Information
Perfect Web Solutiions proud to present Online Services for Clients interested in developing online business or selling their products online using different sources, We have qualified professionals in field of Web Designing and Developments, We have broad knowledge of popular open source management systems like Wordpress, Joomla, Magento, Prestashop, we can develop a complete CMS on demand from scratch, which fullfill needs and demands of your products or business. Contact us for further details and information also you can contact us.
Vacancy List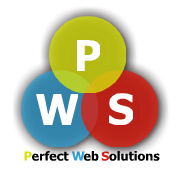 Lahore
Pakistan
Expiry Date: 17 Feb 2017
Basic Information
Total Positions

2

Experience:

2-4 Years

Job Type

fulltime, freelancer

Travel Required:

Not Specified

Minimum Education:

9

Salary Range:

PKR25000 - 30000/Month

Gender:

Any

Max Age Limit:

20-35 Years
REQUIRED SKILLS
wordpress themes experience will be a plus, magento developer, php, PSD to Wordpress, wordpress development, wordpress plugin development
JOB DESCRIPTION
Perfect Web Solutions
Expert Web Developer needed, should have experienced and expert for Expert WordPress.
A very good knowledge of how to upload, customize and skin WordPress templates
A sound knowledge of PSD to HTML/Wordpress integration.
Knowledge in custom plugins development from scratch & custom templating and custom post type integration/custom fields integration.
A very good knowledge of HTML/CSS, PHP, JQuery and JavaScript
The ability to add WordPress plugins and modify themes
The ability to configure, enhance and customize default WordPress theme features and templates
Good Front End WordPress development skills
25,000
40 hours per week
Information Technology
2-4 Years
fulltime, freelancer
9
20-35 Years
Expert Web Developer needed, should have experienced and expert for Expert WordPress.

A very good knowledge of how to upload, customize and skin WordPress templates
A sound knowledge of PSD to HTML/Wordpress integration.
Knowledge in custom plugins development from scratch & custom templating and custom post type integration/custom fields integration.
A very good knowledge of HTML/CSS, PHP, JQuery and JavaScript
The ability to add WordPress plugins and modify themes
The ability to configure, enhance and customize default WordPress theme features and templates
Good Front End WordPress development skills
Posted Date: 14 Nov 2016
This job has been Expired