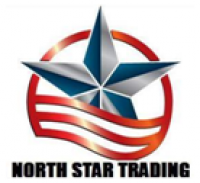 Company Information
North Star Trading is a one stop source for generator service, sales and spare parts, in Pakistan. We have a synergy of professionals having vast experience in the field of Power Generation , troubleshooting, engine spare parts, preventive & corrective maintenance, installation, commissioning & overhauling of Diesel & Gas Generator sets. We deal in brands including both gas, diesel & HFO generators of Deutz , Waukesha , Caterpillar, MWM, MAN, Jenbacher, Cummins, Perkins, John Deere, Volvo, & Wartsila. The core business of the company is to provide Total Energy Solution to its valued customers in public and private sectors /industries. This includes providing customers with genuine and OEM/replacement spare parts for gas , diesel & HFO generators, project management, Annual maintenance contracts, and consultancy services, in Pakistan.
Vacancy List

Karachi
Pakistan
Expiry Date: 26 Feb 2017
Basic Information
Total Positions

1

Experience:

1-5 Years

Job Type

fulltime

Travel Required:

0-50 %

Minimum Education:

14

Salary Range:

PKR12000 - 20000/Month

Gender:

Male

Max Age Limit:

18-50 Years
REQUIRED SKILLS
JOB DESCRIPTION
North Star Trading
Required Sales Executive for sales of spare parts & accessories of diesel and gas engines, to industrial clients.
Excellent knowledge of MS Office
Thorough understanding of marketing and negotiating techniques
Fast learner and passion for sales
Self-motivated with a results-driven approach
Aptitude in delivering attractive presentations
12,000
40 hours per week
Sales And Marketing
1-5 Years
fulltime
14
18-50 Years
Required Sales Executive for sales of spare parts & accessories of diesel and gas engines, to industrial clients.

Excellent knowledge of MS Office
Thorough understanding of marketing and negotiating techniques
Fast learner and passion for sales
Self-motivated with a results-driven approach
Aptitude in delivering attractive presentations
Posted Date: 26 Nov 2016
This job has been Expired