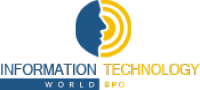 Company Information
No doubt IT World BPO is one of the best company of the world. Here We are presenting latest upgraded information, security, durability, standard and consistency. IT world will prove a strong shelter for its clients under all circumstance. We are working with high spirits and have high aims. IT World BPO is superior to others.
Vacancy List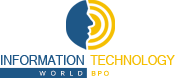 Lahore
Pakistan
Expiry Date: 28 Mar 2017
Basic Information
Total Positions

1

Experience:

1 Years

Job Type

fulltime

Travel Required:

Not Specified

Minimum Education:

14

Salary Range:

Confidential

Gender:

Any

Max Age Limit:

25-35 Years
REQUIRED SKILLS
JOB DESCRIPTION
IT World BPO
We are looking for an experience,enthusiastic and effective telesales representatives specifically for energy campaign.
Required Skills:
An excellent communicator in English,
They must be comfortable presenting products or services over the phone.
Proper phone etiquette;
Ability to speak and write clearly and accurately;
Demonstrated proficiency in typing and grammar;
Knowledge of relevant software computer applications and equipment;
Knowledge of customer service principles and practices;
Effective listening skills;
0
40 hours per week
Customer Care
1 Years
fulltime
14
25-35 Years
We are looking for an experience,enthusiastic and effective telesales representatives specifically for energy campaign.

Required Skills:

An excellent communicator in English,
They must be comfortable presenting products or services over the phone.
Proper phone etiquette;
Ability to speak and write clearly and accurately;
Demonstrated proficiency in typing and grammar;
Knowledge of relevant software computer applications and equipment;
Knowledge of customer service principles and practices;
Effective listening skills;
Posted Date: 28 Dec 2016
This job has been Expired