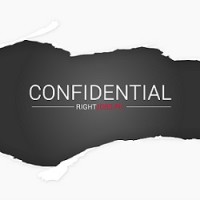 Vacancy List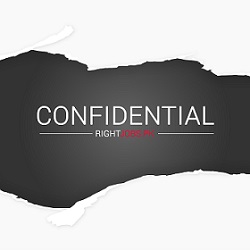 Lahore
Pakistan
Expiry Date: 12 Jul 2017
Basic Information
Total Positions

1

Experience:

3-4 Years

Job Type

fulltime

Travel Required:

Not Specified

Minimum Education:

9

Salary Range:

PKR80000 - 120000/Month

Gender:

Any

Max Age Limit:

22-38 Years
REQUIRED SKILLS
angular, angular js, Angular JS 1.x, angular2, ui / ux
JOB DESCRIPTION
Confidential
We are looking for passionate and talented front end developer with strong background in Angular programming with greater emphasis on client side UI technologies. We dig candidates with strong front end skills and experience in modern web frameworks. You will have an immediate and direct impact on several million users that our technology touches on a regular basis! .
Develop User Interfaces for modern rich internet applications with the latest Front End Technologies.
Building speedy, functional web applications using AngularJS.
Designing and implementing user experiences for mobile, tablets and browsers.
Working independently in coding and code testing.
Implementing design specs accurately.
Providing detailed analysis and recommendations to the project lead.
Implementing recommended design changes, unit tests and regression tests for both performance and data integrity.
Any other responsibility assigned by the Supervisor/Manger.
We're looking for well-rounded individuals with the following skills:
​Bachelors/ Masters in Computer Science or related discipline from an accredited institute.
2 - 4 years of experience with client side development technologies Angular 2.x, AJAX, CSS, JSON, Web Services and JQuery.
Proven experience with developing responsive UIs for mobile and web applications.
Strong experience with RESTful web/microservices.
Experience with Elasticsearch, Cucumber and Docker is a plus.
Strong Analytical and problem solving skills.
Excellent written and oral communication skills
80,000
40 hours per week
Information Technology
3-4 Years
fulltime
9
22-38 Years
We are looking for passionate and talented front end developer with strong background in Angular programming with greater emphasis on client side UI technologies. We dig candidates with strong front end skills and experience in modern web frameworks. You will have an immediate and direct impact on several million users that our technology touches on a regular basis! .

Develop User Interfaces for modern rich internet applications with the latest Front End Technologies.
Building speedy, functional web applications using AngularJS.
Designing and implementing user experiences for mobile, tablets and browsers.
Working independently in coding and code testing.
Implementing design specs accurately.
Providing detailed analysis and recommendations to the project lead.
Implementing recommended design changes, unit tests and regression tests for both performance and data integrity.
Any other responsibility assigned by the Supervisor/Manger.

We're looking for well-rounded individuals with the following skills:

​Bachelors/ Masters in Computer Science or related discipline from an accredited institute.
2 - 4 years of experience with client side development technologies Angular 2.x, AJAX, CSS, JSON, Web Services and JQuery.
Proven experience with developing responsive UIs for mobile and web applications.
Strong experience with RESTful web/microservices.
Experience with Elasticsearch, Cucumber and Docker is a plus.
Strong Analytical and problem solving skills.
Excellent written and oral communication skills
Posted Date: 05 Apr 2017
This job has been Expired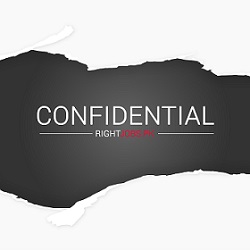 Lahore
Pakistan
Expiry Date: 10 Jun 2017
Basic Information
Total Positions

1

Experience:

2-5 Years

Job Type

fulltime

Travel Required:

Not Specified

Minimum Education:

9

Salary Range:

PKR60000 - 90000/Month

Gender:

Any

Max Age Limit:

24-40 Years
REQUIRED SKILLS
JOB DESCRIPTION
Confidential
We are looking for a Opencart Developer.ave experience with Git or other versioning control system.
Requirements:
Have a strong OO background.
Be proficient with SQL.
Care about writing Clean Cod.
Have a conversational understanding of MVC.
Be comfortable with a Linux shell.
Have experience with Git or other versioning control system.
An ideal candidate should have the following skills / experiences.
Have 5+ years of PHP experience.
Have 2+ years experience integrating eCommerce libraries (specifically OpenCart).
Be handy with front-end development (JavaScript and jQuery, CSS and Sass).
Have PHP automated testing experience.
Have DevOps capability with the LAMP stack.
60,000
40 hours per week
Information Technology
2-5 Years
fulltime
9
24-40 Years
We are looking for a Opencart Developer.ave experience with Git or other versioning control system.
Requirements:

Have a strong OO background.
Be proficient with SQL.
Care about writing Clean Cod.
Have a conversational understanding of MVC.
Be comfortable with a Linux shell.
Have experience with Git or other versioning control system.
An ideal candidate should have the following skills / experiences.
Have 5+ years of PHP experience.
Have 2+ years experience integrating eCommerce libraries (specifically OpenCart).
Be handy with front-end development (JavaScript and jQuery, CSS and Sass).
Have PHP automated testing experience.
Have DevOps capability with the LAMP stack.
Posted Date: 10 Mar 2017
This job has been Expired