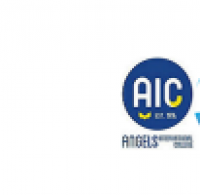 Company Information
AIC seeks to create a challenging learning environment that encourages high expectations for success through continuous efforts of all stake holders. Our mission is to develop learners with active and creative minds, having a sense of understanding and compassion for others, and knowledge to justify their personal beliefs. We are committed to ensure learning experiences that assist our students to achieve their greatest potential to adjust to diverse and ever changing societies by catering to the individual differences and learning styles. We intend to produce life long learners who not only aspire to become world citizens but also possess the balanced approach to lead a life based on Pakistani morals and social values.
Vacancy List

Karachi
Pakistan
Expiry Date: 28 Mar 2017
Basic Information
Total Positions

1

Experience:

1 Years

Job Type

fulltime

Travel Required:

Not Specified

Minimum Education:

3

Salary Range:

Confidential

Gender:

Any

Max Age Limit:

30-45 Years
REQUIRED SKILLS
JOB DESCRIPTION
Angels College
Angels International College, is an authorized IB World School offering employment opportunities to talented individuals harboring dynamic personalities adaptable to work in International Pedagogy programmes with a global context for the post of Teacher in the language of (French).
Required Skills:
Understand the difficulty of language acquisition and display a love of teaching.
A passion for the language that serves to motivate and encourage students.
Language teachers must be rabid Francophiles with a strong knowledge of French culture and history.
Strong Communication Skills.
Proficient in French Language
0
40 hours per week
Education
1 Years
fulltime
3
30-45 Years
Angels International College, is an authorized IB World School offering employment opportunities to talented individuals harboring dynamic personalities adaptable to work in International Pedagogy programmes with a global context for the post of Teacher in the language of (French).

Required Skills:

Understand the difficulty of language acquisition and display a love of teaching.
A passion for the language that serves to motivate and encourage students.
Language teachers must be rabid Francophiles with a strong knowledge of French culture and history.
Strong Communication Skills.
Proficient in French Language
Posted Date: 28 Dec 2016
This job has been Expired